Each year Smile of Joy gives a Christmas party for about 1000 children living in Pomfret on the border of Botswana. All the gifts that we hand out are donations of secondhand toys. We repair, paint and clean what we can before wrapping and packing. Volunteers help us with this mammoth task and without them these Christmas parties would not be possible. We usually leave with 3 or 4 fully loaded vehicles (also given and driven by volunteers) on the 8 hour journey to Pomfret.

We dedicate this page to each and everyone who has helped and donated over the years. Thank you!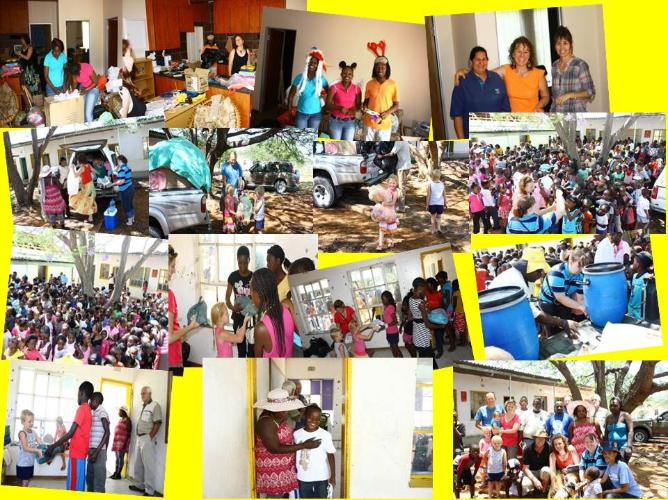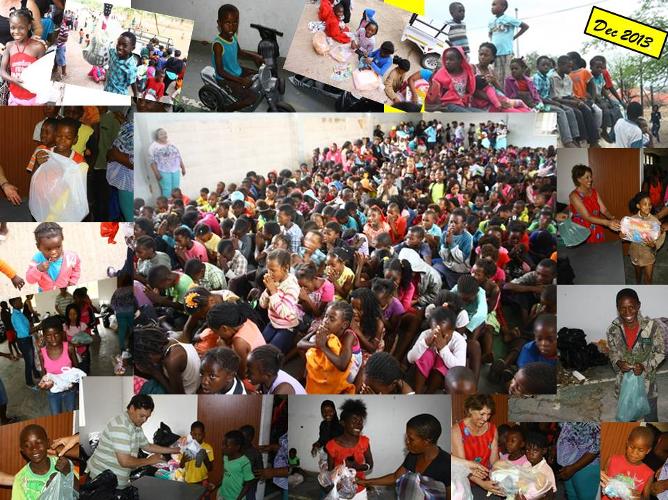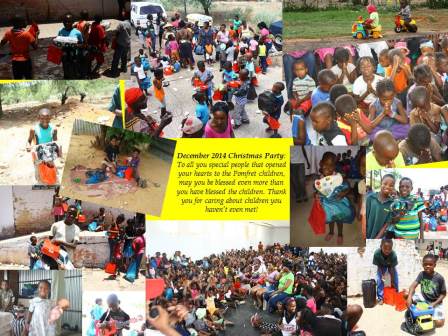 If you have or know of anybody who has old toys that they would like to donate please contact us and we will make arrangements to come and pick it up. It does not matter that it is old, these kids have nothing and a secondhand toy is better than no toy at all!